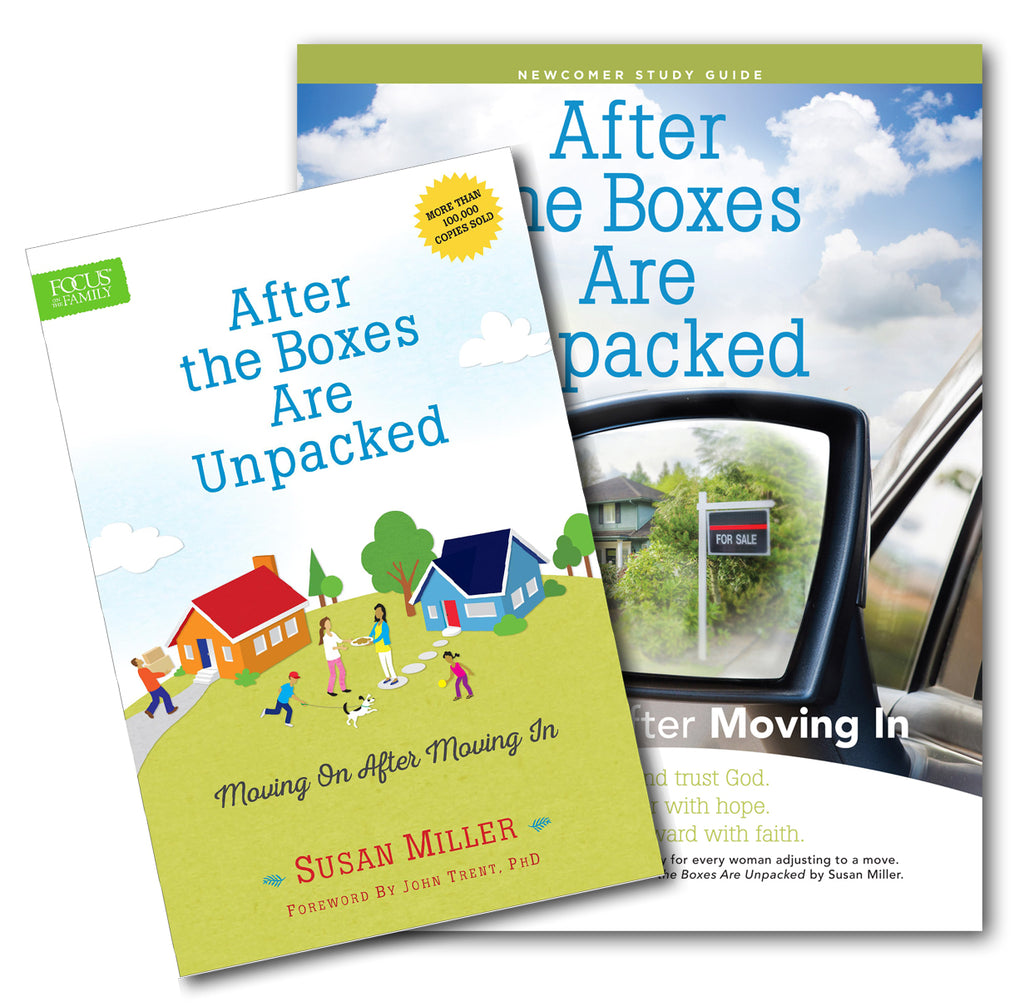 Just Moved Ministry
In-Person Study: Basic Participant Bundle
Recommended for the participant in an After the Boxes Are Unpacked study. 

Before you buy . . .
Consider purchasing the Virtual Study: Complete Participant Bundle.
In addition to the book and Newcomer Study Guide, for only $9 more you can stream all 12 video sessions featuring Susan Miller as your virtual teacher.
For more than 20 years, After the Boxes are Unpacked has helped thousands of uprooted women face a move with greater hope and trust in God.

Susan Miller's empathetic and practical advice will assure you that you're not alone in how you feel about your move. She'll help you unpack and process the strong emotions that accompany such a major life transition. With this book as your guide, you'll find that the challenges you face because of a move will be used in your life and in the life of your family for personal and spiritual growth.

The Newcomer Study Guide is the perfect companion to Susan Miller's book, After the Boxes are Unpacked. This is a thought-provoking study guide with questions to take you deeper. Study questions will help you identify and understand the emotional and spiritual challenges of your move and enable you to go through the process of 'Letting Go, Starting Over, and Moving Forward' with your life after a move. There is generous space for note taking. This study guide will become a cherished resource for every move and major life change.

Click here to view a sample of the Newcomer Study Guide.
 Included:  After the Boxes are Unpacked and Newcomer Study Guide
---
More from this collection